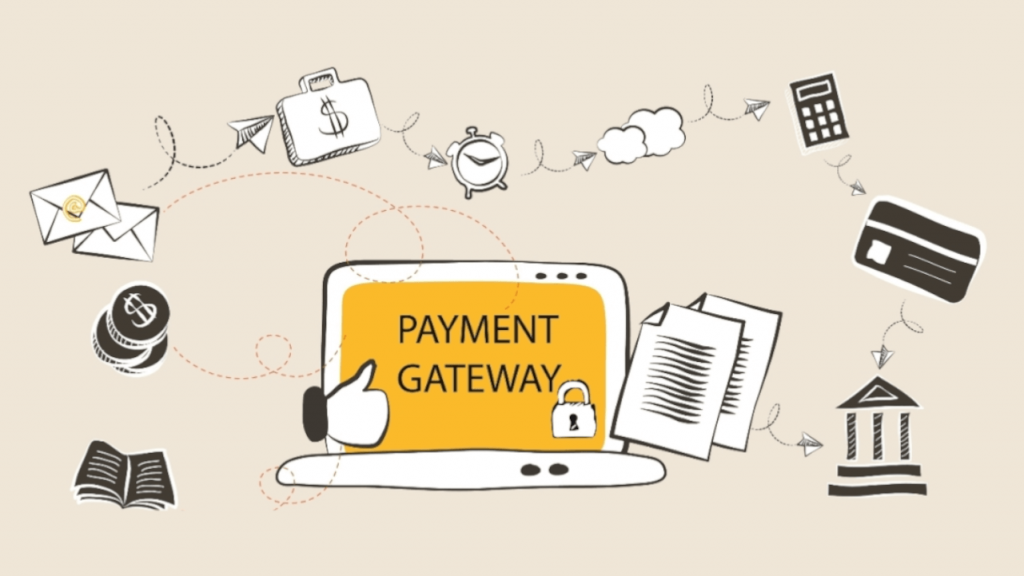 Introduction / What is a payment gateway?
In simple terms, a payment gateway is basically a way for sellers/merchants to accept payments from customers on their websites. Payment gateways are intermediary programs that provide a secure interface between a seller/merchant and the processing bank (called acquiring bank/acquirer). They are usually found on eCommerce websites, but can also be seen on some subscription or service provider websites.
Generally, modern payment gateways come with multiple payment methods such as Credit/Debit Card, NetBanking, UPI, and may even have support for wallets. In this blog, we'll take a look at how payment gateways work, their types, and the things to keep in mind while choosing a payment gateway for yourself.
What is the Role of a Payment Gateway?
The primary role of a payment gateway is to be a secure bridge between merchants & banks. It also validates the transaction of the customer. A payment gateway helps the eCommerce website improve its customer journey by facilitating a secure & easy payment mode. This in turn increases the value of the eCommerce portal, which results in a satisfied customer base and greater revenue for the merchant.
Payment gateways also help banks collect payments directly from the customers in real-time, without any manual intervention. Payment gateway services can be provided by authorized third-party providers or directly by some banks.
Why do we need it?
With the advent of digitalisation, we slowly started switching from cash & cheques to credit & debit cards. This led to merchants providing POS terminals where the customer could easily make payments using their credit/debit cards. As time went on and eCommerce started gaining popularity, there was a need for a payment system similar to POS terminals or credit/debit card readers. Payment Gateways were created for fulfilling this need. They allow for smooth transactions between customers & merchants without having any physical component, creating a perfect solution for online transactions.
How it works (in simple steps)
Step 1
The customer makes a purchase from the merchant website, selects their payment method and enters their payment details like card number, CVV, UPI VPA etc.
Step 2
The order and payment details are securely sent to the payment gateway. These details are treated as highly confidential and not shared with anyone else.
Step 3
Next, the payment gateway verifies the customer's payment details and checks if they have sufficient balance in their account to make the payment. If everything is good, it approves & proceeds with the transaction. The payment gateway also uses anti-fraud tools to prevents fraudulent activities.
Step 4
The payment gateway sends a request to the customer's bank to initiate the transaction. The issuing bank then validates the request & sends the requested amount to the merchant's bank, which is then deposited into the merchant account.
Step 5
The status of the transaction is sent to the merchant in the form of a response or notification. The time it takes to receive the payment depends largely on the payment gateway that you are using. Most payments are received instantly, but some may take more time, depending on various factors.
Step 6
The merchant updates the status of the transaction (successful or failed) and notifies the customer accordingly.
Types of Payment Gateways
External
External payment gateways are ones that require a customer to be redirected to the gateway provider's platform. The customer then has to input their payment details and it gets processed. These types of payment gateways have an advantage that their processing is usually quick & error-free. The merchant also does not have to worry too much about PCI/DSS compliance, as they themselves are not hosting the payment gateway. The downside is that customers may not make payments if they are redirected to another URL owing to trust & safety concerns.
Self-hosted
As the name suggests, self-hosted payment gateways are hosted on the merchant's website and the customer journey is completely done on the merchant's website itself. The advantage of having this is that a customer doesn't have to be redirected anywhere and the merchant has total control over the payment process, including the customer experience. The disadvantage of having this type of payment gateway is that the merchant has to be PCI/DSS compliant, and has to make sure that the process is secure, error-free and user-friendly.
How to choose the right Payment Gateway?
Availability
The very first thing is the availability of the payment gateway in your country/area, and whether they support your local currency or not.
Trust
A payment gateway must be trustworthy as it will be responsible for all the financial transactions between the website and the bank. Trust also plays an important role for customers to make their payments. Going with a well-known provider is recommended as it comes with its brand factor which gives trust.
Payment Methods
A large number of payment gateways today offer various types of payment methods such as Credit/Debit Cards, NetBanking (NEFT/RTGS), UPI, various wallets etc. as opposed to just a single method. It is always a good idea to have multiple payment methods so that a customer can make their payment using any method they prefer.
Customer Experience & Speed
A good payment gateway would provide a good payment experience for the customer. When choosing one for your business, it is important to check how good the user interface is. Processing speeds are another factor to consider before opting for a payment gateway.
Transaction Fees and Service Costs
Payment gateways charge a small amount in the form of some percentage of the transaction value. This may range between 0.1% to 3% depending on the provider. Sometimes, there may also be additional service costs which you should confirm with the provider before opting for their service.
Security Standards & Compliance
Major providers already come with the highest security features and follow the best practices. Lesser known or new providers may not be following the best security practices, or may not be 3D Secure or PCI/DSS compliant. Checking these things is a must as the provider would be responsible for handling crucial & sensitive data about you & your customers.
Customer Support
Another point to consider is Customer Support. It is really important to have good customer support from the payment gateway provider so that you can get timely resolution to your issues as it may cost you your customers.