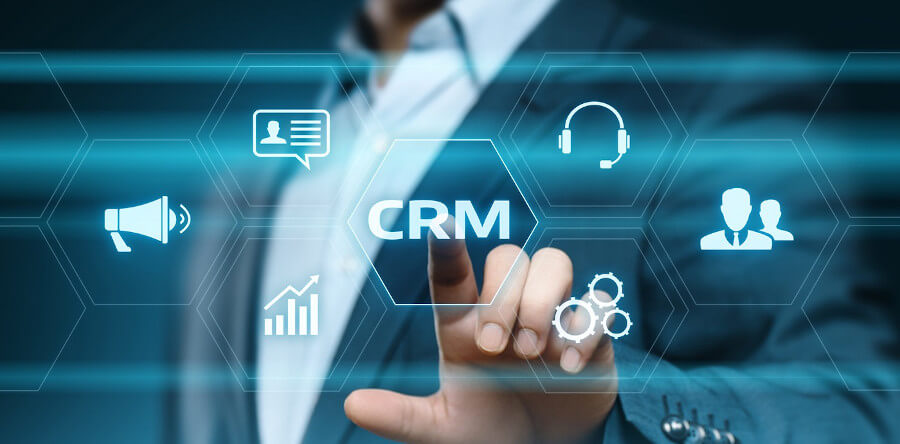 What is a CRM?
As its name suggests, a Customer Relationship Management system, or CRM in short, is a software system that helps organizations keep track of and store customer information to manage them better.
CRM systems enable a firm to handle their customers & their teams to pave a way for better communication and ease of business. A good CRM with proper data management can be used to track customer data, send automated messages, store documents securely, and so much more.
CRM systems can be and are used not only by large-scale businesses but also small & medium ones to improve their working processes.
Let's check out a few reasons why your firm needs a CRM.
Organized & Centralized Customer Information
A CRM system keeps all the information, especially customer information, properly organized, sorted and secure. All communications, work, documents related to a customer or client, is accessible with just a couple of clicks, in a single centralized location. This is in stark contrast to the hassle of having to search through files, emails, messages & documents to find a piece of information that you need.
Having a centralized & organized data store not only saves time & effort but also improves work productivity in the longer run. It also means better security of confidential data, as security measures have to be implemented on a single centralized database. It also helps reduce conflict within the organization regarding client responsibility and results in smoother communication with the client when multiple team members are involved.
Effective Client Communication
Client communication is key in the service industry. CRM solutions offer features such as communication tracking, automated messaging, access to client information and documents, which make a huge difference in client communication.
Instead of wasting time & energy finding what communication has been going on with the client, a CRM provides you with the whole thing in just a few clicks. Multiple staff across different departments can easily access the client communication history and engage the client accordingly.
Foster Inter-Departmental Cooperation
A good CRM can gather all types of information, which can be used to bring different departments and team members on the same page. Coordinating sales, support, accounting, and docket management is a tricky affair, which can be resolved using a proper built CRM suiting your needs. Lack of internal cooperation is one of the major causes of customer dissatisfaction and loss of business. A CRM is a great solution to overcome this, as it has a common interface, using which everyone can add & access required information in the CRM.
Furthermore, sharing information, goals, and incentives across different teams in your firm improves productivity and efficiency, while also keeping your data well-organized.
Online Document Management
Data is one of the most valuable assets in any firm and also something that they often have problems with – data storage, data management and data access. All this is managed by a CRM system that facilitates the organization and visualization of data. In addition, your employees will have all the necessary information at hand and will have more time to focus on important tasks. By eliminating external (and manual) file storage and using CRM to securely store and retrieve documents, you save quite a bit of time and money.
Today, a lot of firms are trying to go paperless, which means that all office documents have been digitized. Even if your law firm isn't completely paperless, the ability to instantly access files anywhere creates a huge impact on your productivity. This is especially true if you are working remotely (due to Covid). Sharing documents instantly with clients, colleagues or team members, or opening/editing them on the go becomes a breeze.
Appointment and Reminder Capabilities
The best CRM software systems, like Swift CRM for Law Firms, come with Appointment & Reminder capabilities that can ensure your appointments aren't wrongly booked or double booked and you are always ahead in your schedules.
Sending out individual confirmation messages manually can take up a lot of your valuable time, which a CRM can easily handle for you all the while being very accurate. Team members/Attorneys/Lawyers can schedule reminders, follow-up messages, payment deadlines & other work-related notifications, and book appointments for all attorneys or lawyers at your firm.
One Streamlined Platform
A law firm or any other firm/organization might be using different kinds of software or programs for managing different tasks & processes. However, with a CRM, you get a complete solution under one roof.
CRM systems enable a firm to have a streamlined work process with easily accessible information anytime anywhere. With a 24×7 availability, CRMs are a great asset to have for your business.
Conclusion
CRMs are a good way to manage customers, team members, and improve business processes. A suitable CRM system would help your law firm reach new heights. Growing with the changing times and using technology to your advantage is the best way to guarantee a bright future for your business.